Getting value for money from your IT budget isn't always easy. Shopping around can be time consuming. And after all that searching, you might not get the savings you hoped for. Then there's the dilemma of spec versus budget - did you make the right choice?
So, in this sponsored feature from Lenovo, we look at how SMEs can get more bang for their IT buck through LenovoPRO.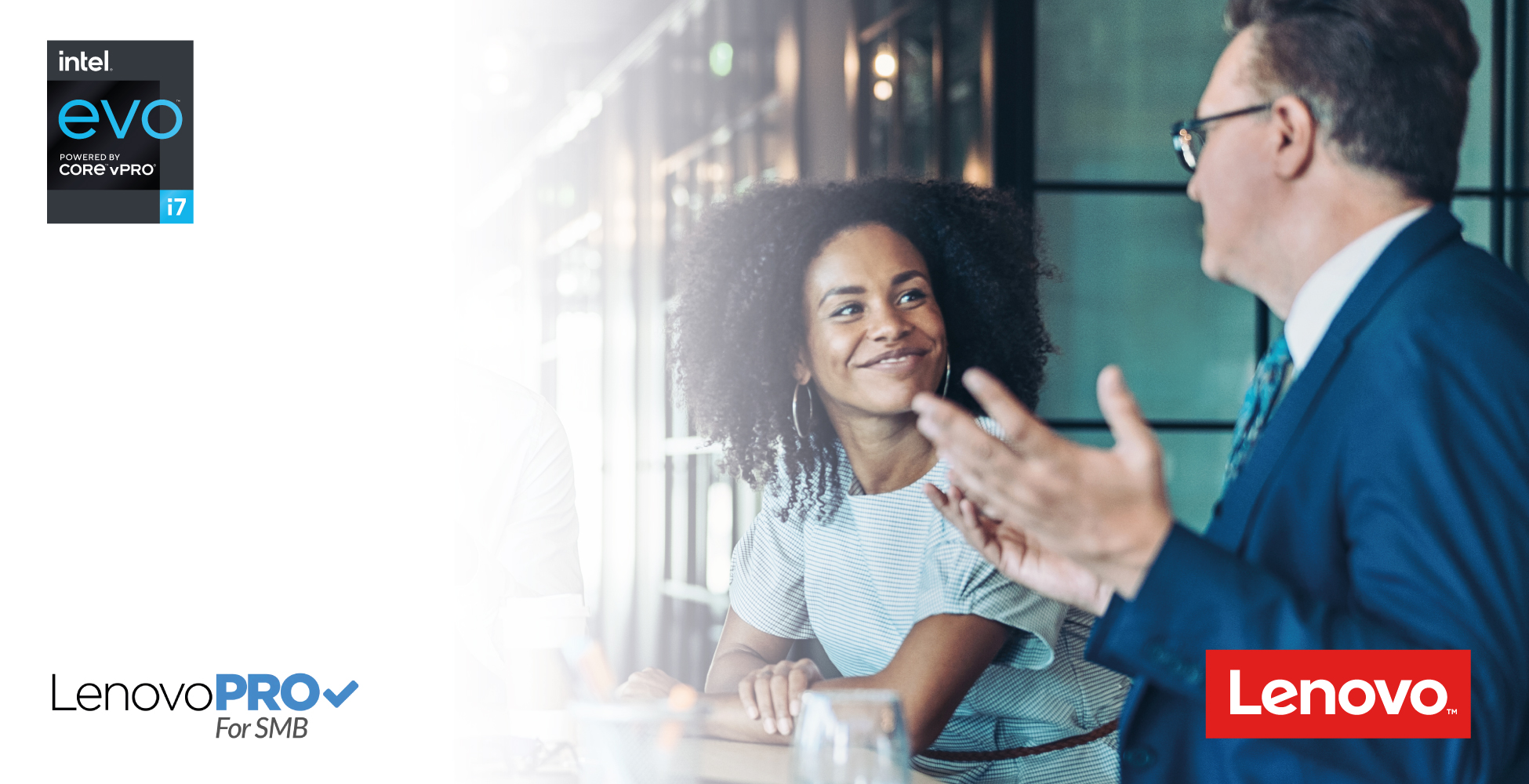 Lenovo advertisement
Feel the power of business purchasing
You need a couple of Lenovo laptops for new starters. Does it really make a difference if you buy them through LenovoPRO? Short answer - yes! There are a host of financial benefits to being a LenovoPRO member that can help your budget go further.
Exclusive discounts and special offers
The moment you join as a LenovoPRO member, you are eligible for a discount on Lenovo.com products. We also have special offers every month that can help you save even more on new devices, sometimes up to 40%. You'll also get early access to Lenovo.com sales too. Another way we superpower value for money is to offer an upgrade to Premier Support for just £2 when you buy a ThinkPad PC.
Financial breathing space with 30 days to pay
Not all tech purchases are planned and cash flow can make it tricky for SMEs to buy tech when it's most needed. That's why we offer our members our "Invoice me" option. It means you can by now and pay in 30 days, making life a lot easier.
Price match guarantee so you're never out of pocket
As a PRO member, you can rest easy knowing that you're always paying the best price with our Price Match Guarantee. If you find an exclusive price anywhere else on lenovo.com within two weeks of making a purchase from the LenovoPRO Store for that product, we promise to match it and refund the difference.
Great advice isn't just priceless, it's also free
One of the best perks of LenovoPRO membership is that you can call our friendly team of SME experts and get advice. We've helped thousands of businesses like yours get the right tech at the best price. So, call us with your questions and queries and we'll talk you through laptops, desktops, workstations, monitors, accessories and more.
And because it's Lenovo, you also have the reassurance that devices are built for business, giving you longevity and reliability - great for keeping your team productive.
Discounts that grow as you spend
LenovoPRO's three membership tiers are designed to match your LenovoPRO store spend. You get 5% off straight away, climbing to 8% when your annual spend exceeds £5,000, and 12% when it exceeds £10,000. So, savings grow as your business thrives.
Joining takes a moment and there's no obligation
We always say, joining LenovoPRO is like opening the door to our store so you can step in and look around. It only takes a moment and doesn't commit you to anything. But we think you'll like what you see, so why not check it out?