Advanced Threat Protection from CyGlass offers affordable and easy to implement cloud-based security technology that gives full visibility and control of your network traffic.
Easy to Implement
CyGlass can be deployed in no time and takes minimal effort for security teams. With the technology sitting in the AWS cloud, all that's required is access to your network logs.
3 easy steps and you're ready to go:
No other hardware, software, or people are required, so this is an ideal product for small businesses and companies with limited security resources. And CyGlass continuously learns as behaviours change, identifying new areas of concern to further enhance network protection.
With so little time for everything, CyGlass makes essential protection easy to set up and easy to manage.
Affordable
A fraction of the price of its established competitors, CyGlass is affordable for SMBs with limited budgets and its extensive feature set means there's no security compromise.
You can see the benefits for yourself at no cost for 30 days. Just follow the Implementation Guide and you're all set.
Feature Rich
Read our product review for all the benefits of CyGlass and how they'll help protect your network. They include:
Dark Threat detection – identifies new risks as they occur
Minimise False Alerts – applies context to help teams focus on the largest risks
Insider Threat – detects malicious threats and human error
Critical Asset Protection – prioritises the most valuable assets
SOC Productivity and Threat Hunting – assist teams to focus on the highest risks
Rogue IoT Devices – identifies devices presenting security risks
Compliance for Small Financial Institutions – helps demonstrate network control
CyGlass is so easy to implement - how ever busy you are - you're never too busy to stay secure.
You can read more about CyGlass in our Product Review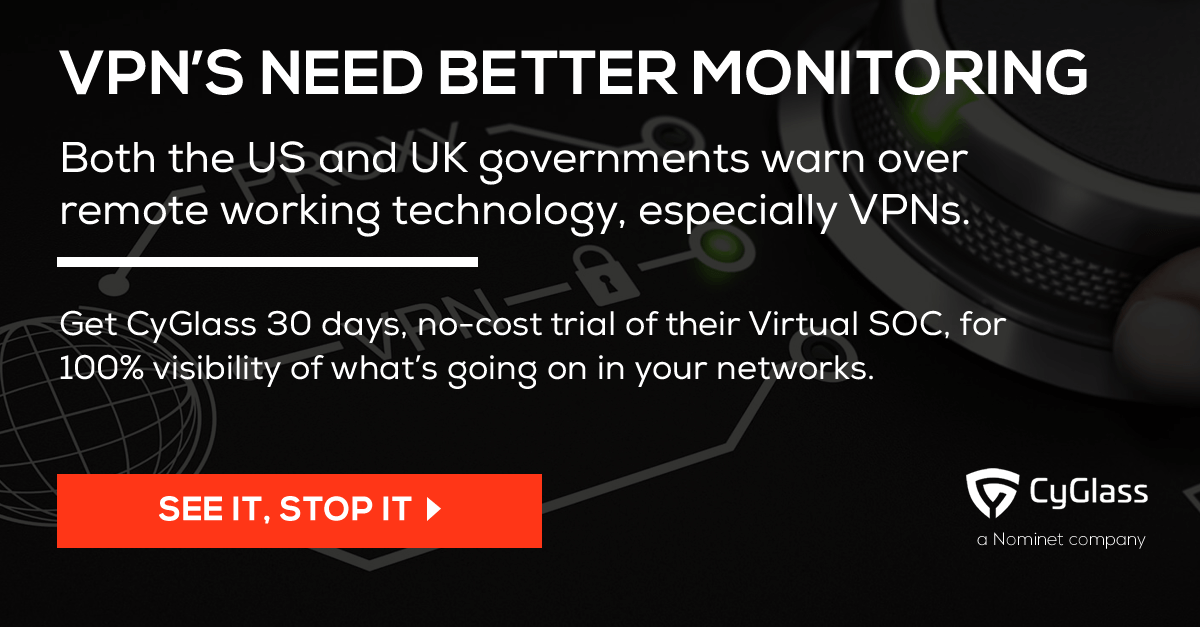 Step 1. Enter your Network Information into our set-up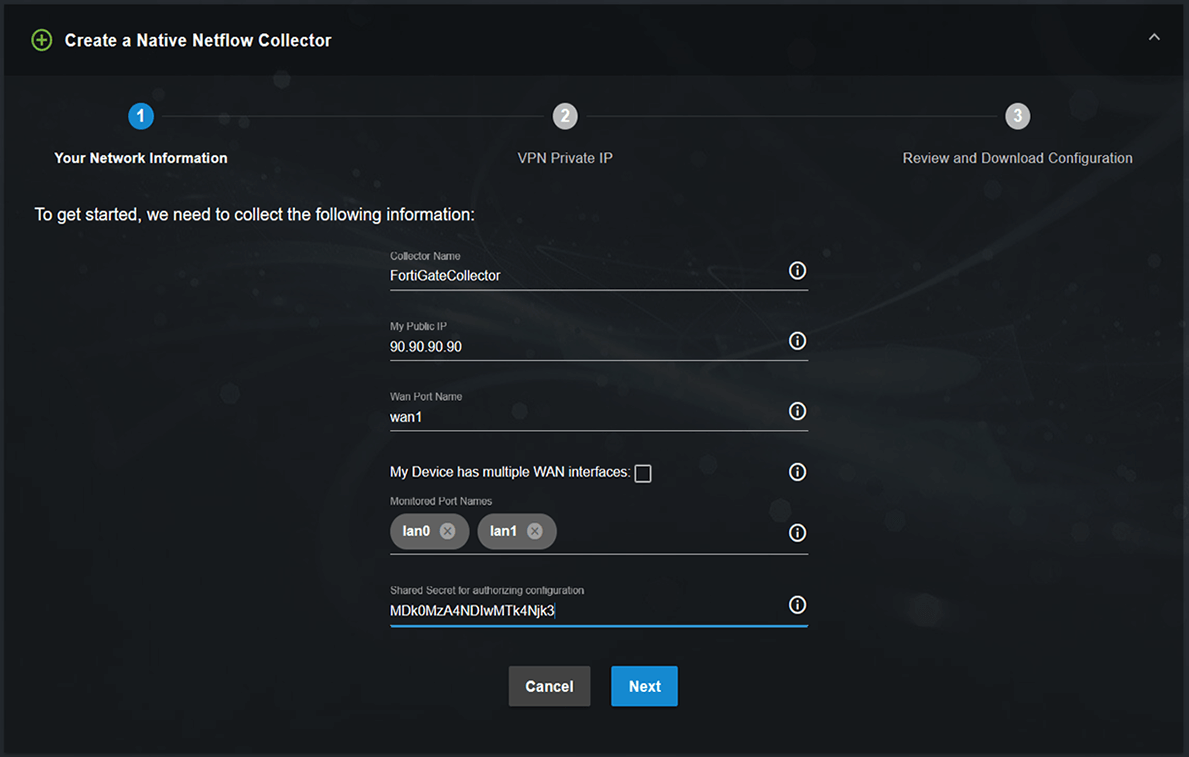 Step 2. Create a Native NetFlow Collector
Step 3. Review and Download Configuration