Bright Security is the industry's first zero-false positive, fully automated AI-DAST platform built for developers and modern development environments.
By integrating into DevOps CI/CD pipeline it supports multiple protocols across web, mobile and API, and provides security compliance on every build - with no false-positives.
About Neuralegion
Gadi Bashvitz, COO and President of Neuralegion tells MYREDFORT's Sam Redwood how it all started and why he thinks it's a game-changer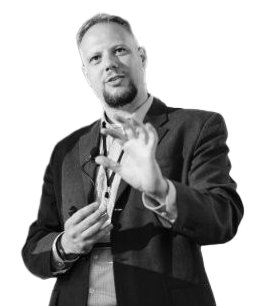 "Traditional Application Security Testing isn't keeping up and focuses on detecting known vulnerabilities. Legacy tools rely on a heuristics-based approach and lengthy and costly manual testing for finding new issues. This doesn't scale and results in substantial delays to remediation, putting your business at risk."
Bar Hofesh and Art Linkov decided to do something about it. They combined their experience in cybersecurity and biologically-inspired machine learning, creating NeuraLegion's AIAST technology, which automates a human's critical thinking process when detecting vulnerabilities.
We think the results speak for themselves with a Dynamic Dynamic Application Security Testing (DAST) solution that fully automates AppSec testing at scale, allowing organisations of all sizes to stay ahead of even the most ruthless of hackers. It lets them comprehensively test, assess and improve their cybersecurity posture regardless of industry, including software, blockchain, FinTech, IoT, automotive, healthcare, and more.