The hybrid work model is a powerful shift reshaping the business landscape.
Because of its direct connection to a positive employee experience, it's now seen as a strategic path to success.
What does a typical day of hybrid work look like?
It varies. On one day, an employee might spend the morning working from home, and then make a midday commute to their local office for a video conference. The next day, they might write a report and exchange emails while traveling to a work site, and then shift gears in the afternoon, working at a coffee shop on Wi-Fi.
It means that to truly optimise productivity, efficiency, and security for hybrid work, organisations need a comprehensive device strategy that addresses the impact of context switching. For IT specifically, this means understanding how to efficiently deliver devices ready enabled to users so they're ready for anything.
Business and IT leaders recognise that the right equipment is essential to supporting the hybrid work model. Ideal devices for hybrid work are easy to set up, intuitive to use, and reliable—key features in helping to boost productivity and reduce the impacts of context switching.
This eBook helps you to:
Build a device strategy for hybrid work
Connect teams to collaborate anywhere
Increase flexibility and performance
Deploy, manage and secure efficiently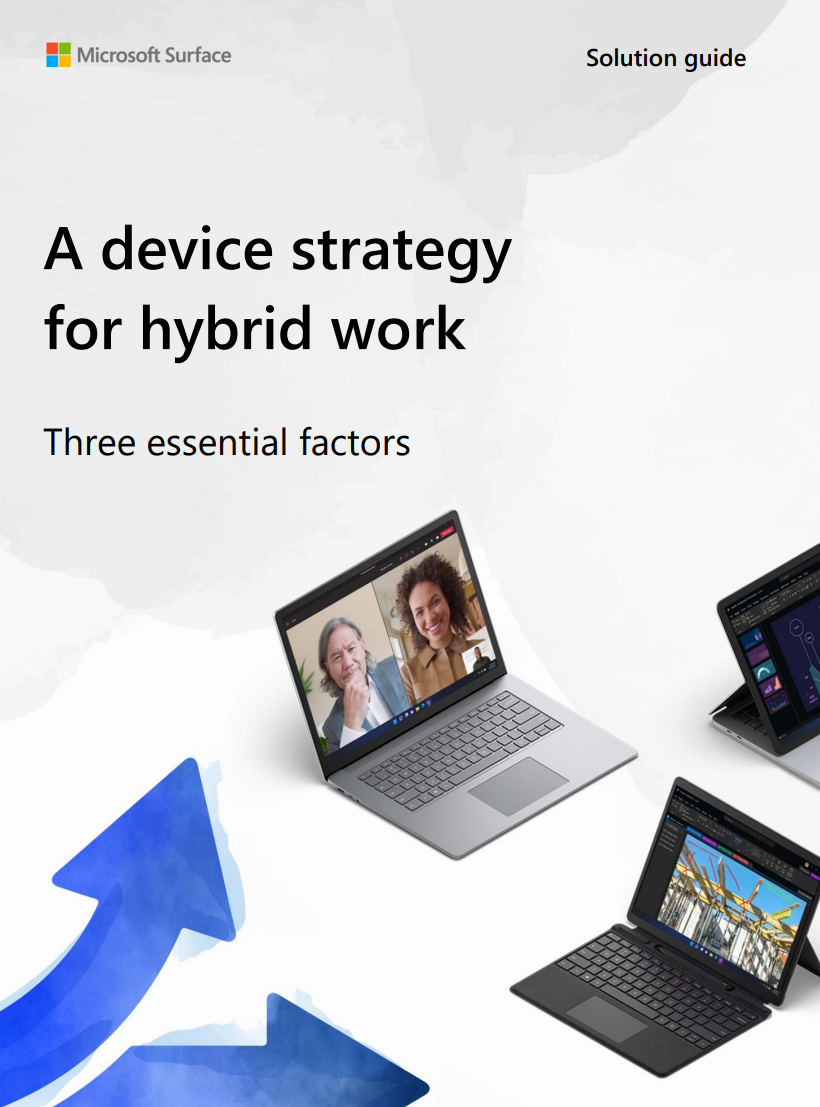 If, once you've had a chance to read the eBook, you realise your own IT team would have resource challenges in setting this up for your business, you may want to look at what Quantum IT have to offer. They are Microsoft specialists and can help with many aspects of Microsoft deployments, including delivery of pre-configured devices.