As attacks continue to rise and standard insurance policies exclude cyber crime, cyber insurance is an increasingly essential part of a comprehensive portfolio of business coverage.
As the MYREDFORT Community team explored at length, this has partly been brought about by a global change in working practices following the pandemic and by more businesses claiming losses as a result of breaches in their cyber security. Regulatory and compliance changes – and the demands of Professional Liability insurers – will only increase the pressure on businesses to take the appropriate steps to meet increasingly stringent obligations.

£25,000 cyber insurance for your business
Cyber Essentials is a government-backed scheme that will help you to protect all sizes of organisation, against modern cyber threats. Although many are highly sophisticated, the vast majority are very basic in nature, carried out by relatively unskilled individuals. They're the digital equivalent of a small-time burglar trying your front door to see if it's unlocked. 
Working towards your Cyber Essentials accreditation also gives you the advantage of showing insurers of your cyber defence credentials. This can reduce the cost of your premiums. But better yet, when a UK-domiciled organisation with a turnover under £20m achieves self-assessed Cyber Essentials certification, you will then be entitled to free cyber liability Insurance.
The even better news? The expert team at the South West Cyber Resilience Centre can guide you through the process.
✅ Find out more and get started.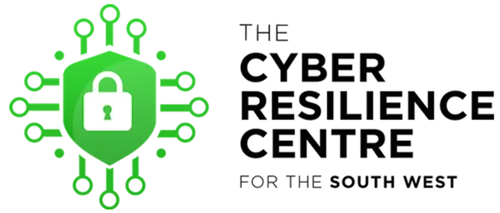 Cyber Security Cyber Security Cyber Security Cyber Security Cyber Security