With ever-increasing cyber threats facing us all, MYREDFORT and the South West Regional Cyber Security Resilience Centre (SWCRC) have joined forces to help strengthen the reach of cyber resilience across the business community.
SWCRC is one of a national network of cyber resilience centres, all of which are funded by the Home office as part of a partnership between policing, the private sector, and academia."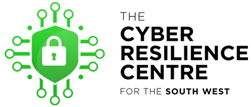 A coalition of police, government, large employers and academia, they support smaller organisations in their region and across England and Wales to make their businesses safer, more secure, and more resilient. Additionally, they're building a national talent pipeline of students to equip the next generation who will tackle cybercrime with the essential skills, knowledge, and on-the-job training they need.
In this new section of MYREDFORT, you'll find the guidance and support to implement stronger cyber resilience, brought to you by police-led teams and free of charge.
You don't have to be in the South West. The insight and advice SWCRC bring you is relevant wherever you are. And SWCRC have editorial control over everything you see, in plain English and with no selling. Because, according to SWCRC 'Making you safer is what we're here for'.

Latest scams – watch out for emails purporting to help you claim your heating discount. You shouldn't be needing to apply online: but there are a host of emails trying to get your details and bank account.
Connected devices – if you have a Hikvision camera, make sure it's updated. Some 80,000 worldwide aren't right now, and there is evidence of active exploitation.
Recent breaches: Uber and North Face have both suffered breaches in the last month. Secure your accounts with new passwords and, where possible, two-factor authentication, and be vigilant for unsolicited contact from criminals pretending to be from either company.
Apps to remove - Mister Phone Cleaner and Kylhavy Mobile Security. Both have been on the Google Play store and have been downloaded around 60,000 times; and they have been found to be introducing malware to your mobile devices.
All cyber resilience centres provide a monthly threat assessment to businesses and charities operating within their region, as part of their free core membership. You can find details of your local centre here, and you can sign up on the centre's website.
Simple steps to protect your business
The SWCRC has put together 5 basic cyber hygiene steps you can take to improve your business's cyber resilience.
Password security
Three random words
Turn on two factor authentication (2FA)
Don't ignore updates!
Back up, back up, back up!
Join the SWCRC
✒️ Sign up to become a member of the SWCRC for FREE today.
Cyber Security Cyber Security Cyber Security Cyber Security Cyber Security Cyber Security